The MJH Group is leading the way for new home building in the NSW market, and we are strengthening our position in the greater Canberra region, Queensland and in Tasmania.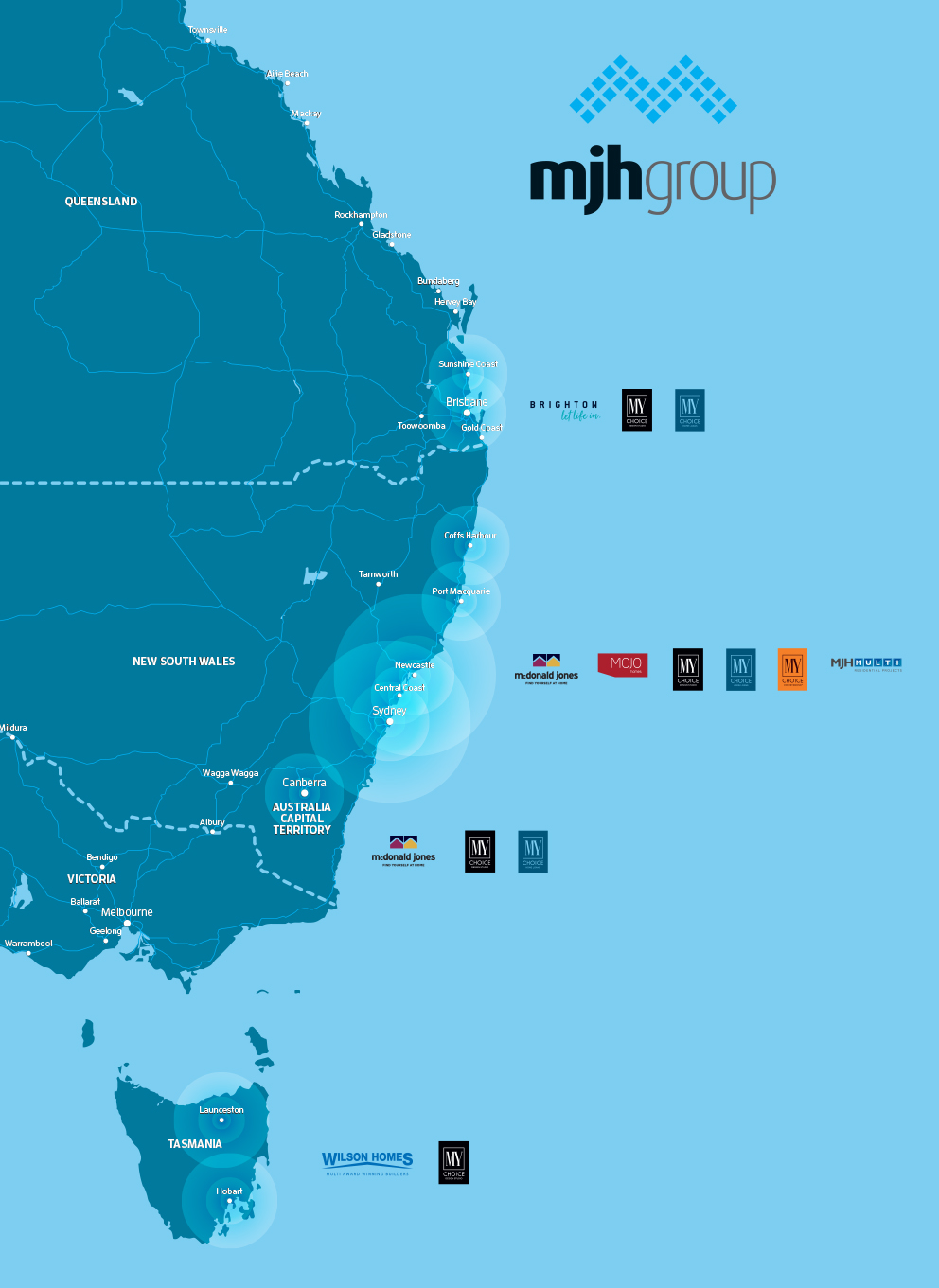 The Group will continue to lead and drive innovation and quality in new home building throughout our geographic footprint, and we will continue to seek opportunities to further enhance our capacity to cater for our customer's needs.
"We started McDonald Jones Homes in the Hunter Valley based on relationships and loyalty. Our philosophy is that we treat staff like family and customers like guests, and this attitude has seen us grow throughout Australia" Bill McDonald.