The MyChoice Design Studios offer a one-stop shop for MJH Group customers to access the latest trends and products from industry leading suppliers, as well as a team of experts in Interior Design.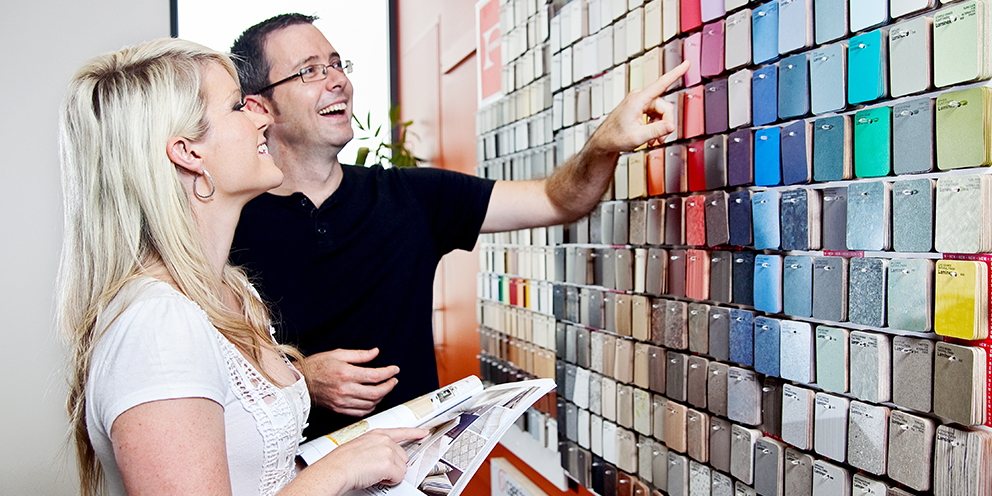 The MyChoice Design Studios provide MJH Group customers with the opportunity to make important design choices for their brand new home based on their taste, style and personality. Encompassing light fittings, entertainment systems, carpets, tiles, floors, kitchen splashback colours, door handles, window furnishings and more, customers are encouraged to select the unique fixtures and finishing touches that will make their MJH Group home design instantly feel like home.
The talented team of stylists service customers from MOJO Homes, McDonald Jones and Wilson Homes, and are located in studios throughout NSW, Queensland, Tasmania and the greater Canberra region. They also work closely with MJH Multi, Hayman Homes & SmartStart to develop internal & external colour & fixture pallets to suit each unique project.
Our team of interior designers bring professionalism, patience and joy to every colour appointment. We can guide you through every fitting, fixture and home design choice to make sure your home is a true reflection of who you are.